Controllers for cabinets and cold rooms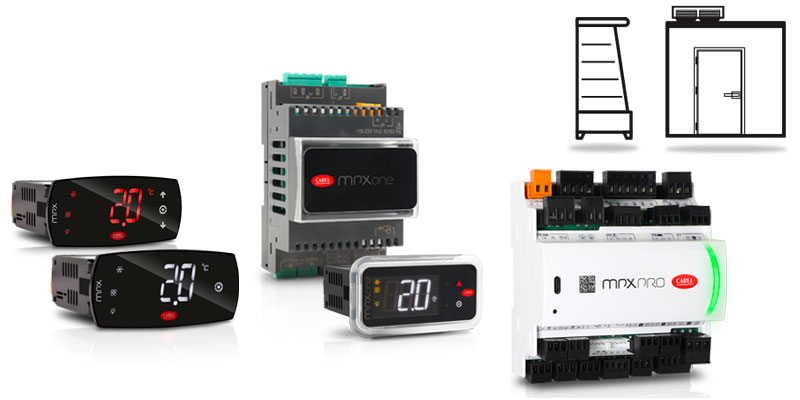 General characteristics

MPX is the series of electronic controllers for the management of commercial refrigeration cabinets and cold rooms in convenience stores, supermarkets and hypermarkets.
Developed on platforms that guarantee high flexibility and scalability, this range of products can meet all market demands for these applications: from ease of use and installation to highly-efficient performance.
The primary focus of the MPX series is extension of the family feeling concept, both as regards the software functions and ease of use, thus becoming the thread that runs through all of the controllers in the range.

MPXzero: elegant aesthetic solution with integrated connectivity combined with a capacitive display.

MPXone: controller that combines ease of use with the ability tomanage modulating devices.

MPXPRO: high efficiency performance, ease of use and compact dimensions, without compromise.


Plus

Immediate integration into BMS systems

The BMS serial port can be used connect directly to supervisory systems, without needing an external converter.

Local network management

The Fielbus serial port ca be used to synchronise actions (such as defrosts and lights and share probes) between uniform groups of cabinets.

Energy efficiency

Management of modulating loads (VCC compressor, E2V valve, 0-10V fans) and Fieldbus devices improves unit energy performance by adapting operation to current conditions.

Simplified interaction

The advanced NFC/Bluetooth connectivity options, via dedicated applications for mobile devices, simplify the day-to-day tasks of manufacturers, installers and maintenance personnel.